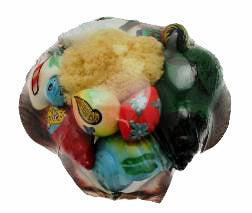 Painted shells are not recommended for use with any Hermit Crabs. They can contain toxic checmicals that can seriously harm your crabs.
This pack should be used for decorations, arts & crafts.
Each shell pack contains a variety of different painted seashells inside of a scallop shell. There is also a small sea sponge included. 

Size: 6" x 5"